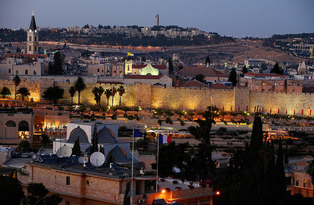 Below is a collection of comments on the Middle East compiled mostly in the wake of recent events in Israel, Gaza and Syria.

Each comment has its own sub-heading.
Proportionality of Middle East Conflict reporting
(when events in Gaza rather than Syria dominated the news)
I think when you have 30,000 press lines a day devoted to a conflict that's cost 2,000 lives and far less on one that's cost 180,000 lives to date, then issues of 'proportionality' then arise. I don't think it's a matter of people caring more about one than the other, it's simply that the press lineage (and the demos) might give the impression that the Palestinian situation is more important than Syria.
As for us expecting better from partners we arm, well we supply arms to Qatar and Saudi, and they in turn have been one of the funders of extreme terrorist groups in the ME, including Hamas and ISIS. In fact, the next world cup will be in Qatar. So equally we should expect better of them and demonstrate against their terrorist funding.
But one of the most perplexing things about the long history of this conflict is the way in which other territorial displacement in the area has been studiously ignored. Something like 700,000- 800,000 Palestinians were displaced in 1948, and of course a similar number of Jews were displaced from surrounding Arab nations about the same time. Which is an issue rarely ever raised, except by Israeli Jews themselves when the issue of Palestinian right of return arises.
But the fact is enormous tracts of land changed hands between the fall of the Ottoman empire in the 1920s and 1948 when Israel was formed, with far larger displacements of people. The borders and populous of many nations in the ME changed in that period, but none more than Saudi Arabia. Most notably most of the Hashemites were displaced and from then on lived in an expanded Jordan (with resultant displacement of some of the populous there). This was particularly significant because that had originally been designated as future Palestinian land and the Hashemites had for 700 years lived in and controlled the region surrounding Mecca.
Ibn Saud, the Saudi leader, went on to double the size of Saudi in this period, a nation some 100 times the size of Israel. The numbers displaced through all this was almost 2 million, many times that of the Palestinian displacement, but nary a mention today, and certainly not in the Arab world.
That then raises the question that at heart this is a racial-religious issue, which is what Israel has been saying all along; that if other Arab nations and fellow Muslims had caused that displacement - as with the Hashemites in Mecca - rather than Jews, there would be little or no mention of it now, and resultantly no conflict. Certainly the Hashemite expulsion from Mecca gets no mention today.
Contrasting claims
I've covered this conflict now for thirty years on and off, starting with the days of the Lebanese civil war in the 80s. The truth with these claims on each side usually resides somewhere in the middle. What has to be appreciated is that Hamas control every bit of media coming out of Gaza. File a report that isn't anything more than 80-90% supportive and you won't get let back in to report again. A case in point is the Italian journalist who reported about Hamas using human shields, and he received death threats. Also in recent media reporting we have Mehdi Hassan of the Huffington Post reporting incorrectly for a week that 'mainly children' had been killed in Gaza. When the final stats came out, they reported that nearly 1900 had been killed, of which 385 were children (under 18). Now leaving aside the fact that Hamas use people as young as fourteen, this total is 19%, a far stretch from 'mainly'.
Also there was an earlier report that said the children represented 30% of civilians killed at a time when 298 children was the tally and the overall total 1,650. This would mean that 985 civilians had been killed, leaving militants/fighters as the remaining 665. This is taken not only from the main media and UN reports, but those of Al-Jazeera.
Now Israel were saying all along that they were exercising caution re civilian casualties. Taking the media slanted reports of 'mainly' children and cherry picking the UN and hospital site hits, this would seem hard to believe. But taking the cold, hard stats, they tend to support this claim. After all, the under 18 population of Gaza is 46%, very high, and if they'd only struck 19% of them, then go figure... if they were striking indiscriminately, as has often been claimed, they would hit nearer that 46%. Also the civilian/militant hit ratio is far better than the coalition has ever reached in Afghanistan or Iraq. Are we to dub them purposeful civilian and child murderers too?
Hamas and Likud charters compared
It's true that Likud's charter is also extreme, but the devil is in the detail of the wording. Hamas do not recognize in their charter not only the Jewish state, but any form of co-existence. IOW, they see the entire region as a Palestinian-Muslim region with every Jew gone - however unrealistic this aim might be.
The Likud charter likewise doesn't recognize Palestine as a 'state', but does clearly state the right of the Palestinian people to self-rule in peace alongside Israel. The difference in wording is significant, because Likud would be quite happy to allow every Palestinian to live in peace alongside Israel with that self-rule and determination. The 'statehood' is feared by Likud simply because that would then entail Palestine having its own air force and navy and the worry as to where that sea and air power might be aimed (after all, where have the home-made rockets so far ben aimed?). Netty has in fact talked not long ago about accepting a Palestinian state, as long as it doesn't include said sea and air power - but this isn't far different to the self-rule in their charter.
The bottom line of all this fine tune wording? Is Hamas happy to have Israel alongside it as a state, or even the Jewish people in any form of self-rule status - NO. Neither are acceptable to Hamas. Is Likud happy to have Palestine and its people alongside it? Yes, in self-rule form (as long as they don't constantly fire rockets), but not as a sovereign state with incumbent military might.
Land claims
The claim of only 6% Jewish land ownership in 1948 is inaccurate at best, totally dishonest at worst. Actual ownership of land was quite low on both sides because most of the Arab-Palestinians living there were tenants to their previous Turkish absentee landlords and their agents and this practice continued up until 1925. Very few Palestinians actually owned their farms or houses. The main plank of dishonesty in representing these figures is that 70% of the land in question was actually government owned, comprising all the arid land, many public and non-fertile areas and some farmland. This 70% was previously owned by the Ottoman government then passed to the British for the their mandate of the area.
So if we then follow the exact percentages of the UN partition plan in 1948, about 36% of it would have been ceded to Israeli Jews and 34% to Palestinian Arabs. Of the remaining 30% in private ownership, something like 9% had been purchased by Jews over the years up until 1948, 3% by Arabs who subsequently became Israeli (Druze, Christian Arabs and, yes, many Muslims - 20% of Israel is Arab, 82% of which are Muslim). The remaining 18% were non-Israeli Arabs; however, how many of that 18% were purely Palestinians residing in Palestine and how many were still landlords and owners from neighbouring Arab lands is not specified.
Regardless, this is a long way from the picture painted of 94% Palestinian ownership and only 6% Jewish prior to 1948. But if you look at the mainly Palestinian-created documents, they very craftily say 'Palestinian and other ownership'... and neglect to mention that most of that was government held land; first Ottoman, then British; then to be ceded equally between Palestine and Israel at point of partition.
How would it be if Jewish created documents and files were headed 'Jewish and "other" ownership', and listed the Palestinian ownership at only 18%? Or even less if the issue of absentee Arab ownership was taken into account. This is essentially dishonest, and it surprises me that so many today simply accept this falsehood as a 'given' without troubling to look deeper into the facts. Here below is a pdf, rather long I'm afraid, that attempts to break the figures down and give a history of land purchase in the area.
http://www.wordfromjerusalem.com/wp-content/uploads/2008/11/the-case-for-israel-appendix2.pdf
David and Goliath
I actually covered this conflict in another arena - the civil war in the Lebanon - when I was only 26 years old. I had been to Israel three times before that, the first time in the early 70s. At that time it was still viewed as a brave new nation and a popular activity of British students then was to spend summers on a kibbutz.
At that stage it had not long recovered from fending off various hostile Arab neighbours, so it was very much seen as the David and their neighbours as the Goliaths. Then came the waves of suicide bombings, the wall was built, Israeli defence became mightier, and as the Palestinians became increasingly isolated they became the Davids in this battle - and of course British students these days are more likely to protest in front of the London Israeli embassy.
So the main constant here appears to be that British trait of having a soft spot for the underdogs in any situation. 35-40 years ago it was seen as Israel, a small and brave new nation surrounded by numerous hostile Arab neighbours, now it's the Palestinians.
A different approach to long-term peace
The entire framework of land exchanged for peace was laid down at Camp David and Taba, and indeed I'm an avid supporter of 'green line' adherence. But the intifadas then muddied the waters, and the key problem now is that the more aggressive groups like Hamas appear to be, the more Israel argues to hang on to those occupied areas over the green line as some sort of 'buffer' zones.
I also think the settlers are an enormous fly in the ointment. I actually drafted some elements towards a peace plan a while back (I used to be editor for European Brief, the main magazine for the European Parliament, and have been involved in ME debates and editorials many times over the years, which helped guide the cornerstones of this plan).
In essence this plan would allow the settlers to stay, but as long as double that number of Palestinians were allowed right of return on a residency basis. Both parties would continue to vote for their national elections (Palestinians for Palestinian elections and Israeli settlers for Israeli), but their vote would count in the local elections of where they lived. This then would bypass the problem Israel has of allowing right of return because it might sway voting in the Knesset towards a Hamas style govt. But in essence a Palestinian's main interests should be in their nation's ruling party in Palestine and likewise an Israeli's in Israel. Neither side should have interest in trying to influence the other's ruling govt.
There would be accompanying enormous aid package to provide decent housing for the Palestinians, and this should also spread to comparable decent housing in the Lebanon, etc., should they decide to stay in those regions. IOW, no refugee camps and decent housing replacing all, with the Palestinians having the choice of where to live. Either where they were now or return to regions of Israel. That settler land would then also become Palestinian territory, and their paying in to the Palestinian economy rather than Israel would further aid the Palestinian situation. After all, the insistence that every Jew/Israeli should be expelled to the Israeli side before peace can be agreed is as apartheid as the suggestion the other way that every Palestinian shall remain their side. This solution also therefore offers a far faster route to peace.
'Palestinian'
The term 'Palestinian' does have historical connotations, but not in the way it's used now. Indeed that term was used as much by the Jews of the region in the 1920s as it was by the Arab population. But when the post Balfour partition plans were initially set in place, the region that's now the West Bank was called Transjordan and the people there considered themselves Jordanian, and the area that's now Gaza was part of Egypt and the people there considered themselves Egyptian. Yasser Arafat was in fact Egyptian rather than Palestinian per se.
Then came the 1948 partition plan from the UN, but none of the surrounding Arab nations were willing to accept it, so they attacked Israel. If they had won, then Israel would have ceased to exist unless the UN had been prepared to go in and enforce their separation plan (which appeared unlikely). A Palestinian friend and contact who now works in the New York office monitoring Jewish settler activity explained that one of the key reasons the surrounding Arab armies lost was lack of coordination.
'The main fear then was Hashemite expansion from Jordan, so the Egyptian army tried to advance forward as fast and soon as possible. It was never considered that Israel would actually win because their army then was too small, so the thought was that wherever the armies ended up, that would be the dividing line for future territories.'
He went on to say that he didn't think those surrounding nations would have ever formed an independent Palestine from that territory, it would simply have been expanded Egyptian, Jordanian and Syrian territory. A telling factor in that regard is the West Bank territory held by Jordan after 1948, including Jerusalem.There was never an attempt to make an independent Palestine in that time. It was simply held as extra Jordanian territory.'
There was then the war of 1967 in which the surrounding Arab armies tried again, and it was only after this that the term 'Palestinian' was coined, because at this stage they'd finally given up on turning it into extra Jordanian, Egyptian and Syrian territory. Jordan then not long after ceded that West Bank territory 'in absencia' to the Palestinians. Then why not before, when they actually had hold of that territory?
There is much about this conflict that UK Muslims and many of today's UK student populous are simply not aware of. When it gets to the stage that their views are more extreme than informed Palestinians like my friend, it becomes very worrying indeed.
The recent incursion in Gaza
As for the rockets, they have continually fired over Sderot and Southern Israel since 2005, so 9 years now. This has been at a rate of about 30-60 a month, but at times of escalated conflict they increase. At the time of the teenagers being kidnapped and retaliations, they increased to 50-100 a day.
But I believe the main reason for the incursion was Israeli's growing panic over the tunnels and fear of increased attacks and kidnappings. In fact Shin Bet uncovered a plot by which the tunnels would be used to send in hundreds of fighters for an attack similar to the Pakistan jihad attacks we saw in Mumbai years ago. This is apparently what sent Israel into panic mode, otherwise I think they'd have kept up enduring the rockets - after all they'd done just that for the past 5 years. Or answer them simply with low fly-by fighter jet passes without attack, as they used to do years ago.
As for Hamas's need to exist, there has been perfectly good 'resistance' in the form of Abbas and Fatah for many years now which has seen the West Bank prosper. If Hamas had taken a leaf out of that book and built schools, hospitals and light industry parks instead of tunnels to attack Israel, they too would have benefited. There is the offer in fact of $50 billion in aid if Hamas will relinquish violence and try and co-exist with Israel, But thus far they have refused because they see their own end game of ridding the area of every single Jew as far more important than the lives and welfare of fellow Palestinians. It's a bit like asking ISIS to relinquish violence and recognize other religions; it isn't going to happen.
Some interesting comment about Hamas's overall aims here from no less than the son of a Hamas founder. It unfortunately carries worrying similarities to ISIS.
http://therightscoop.com/son-of-hamas-founder-tells-cnn-the-true-intentions-of-hamas/
Aid monitoring
After the last incursion in Gaza 5 years ago, many millions of dollars in aid was sent to Gaza. But unfortunately we see that much of that was spent on terror tunnels and rockets rather than helping the local population. And without doubt if it wasn't for those rockets and terror tunnels the current attack wouldn't have happened and no Palestinian lives would have been lost.
So this time perhaps the international community should lay strict conditions on that aid that not a penny be spent on terrorist aims, because to do so further endangers the Palestinian people.
Ghandi comments
The full text of Ghandi's speech in fact gives a far more balanced view than him being one way or the other over Israel-Palestine. In one part he says his sympathies are overall with the Jews, though he feels the way it has been gone about has been wrong. I think in a way he's as much complaining about British intervention and the way they carved out territories in that period (as they had India) as anything else.
However, if we were then to denounce the partition and acquisition of land to suit a particular race or religion (particularly apt in light of Ghandi's comments), then we would have to denounce the formation of Pakistan, in very much the same period, 1947-1948, as Israel's partition and formation. Tellingly, some 2 million lost their lives in that partition, many of them Indian. Something like 40 million Indians were displaced or lost their homes. Though to this day they are avowed enemies, do we hear cries of Pakistanis being land grabbers, illegal occupiers or Nazis? No. Full link to Ghandi speech here:
http://www.dailytimes.com.pk/opinion/22-Jul-2014/mahatma-gandhi-on-palestine