FREE BOOKS
Scroll down for FREE book offers on Past Imperfect, Ascension Day, The Second Amendment and The Shadow Chaser. In each case, Book #1 is offered totally FREE.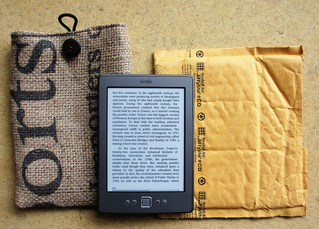 For several months now I've been offering a selection of my books free. This indeed started with the standard Amazon free package offers (5 free days out of 90), but I found this unsatisfactory for a number of reasons. It was often hard to get notice to potential readers of the free offers and this was largely dependent on whether it was included in a free promotion site or not. And when it was included, the number of downloads was often excessive with questionable conversion into sales afterwards; a situation then made worse by Amazon changing its 'movers and shakers' listing policy. I began to wonder how many of those excessive downloads were in fact 'real readers' at all, but were simply those topping up their freebie lists for the sake of it.

Finally I started to get complaints from readers with real interest in my work that they'd missed the freebie offer dates. In short it struck me that the whole process was uneven, with a high number of casual readers who normally would not take interest in my work taking precedence over those that would, simply because they'd spotted the promotional offer at the right time. This process also struck me as somewhat unfair that one person would get a book free yet another would not - so I wanted to even that process out and have the same freebie offer open to everyone.

After consulting with a number of other authors and book bloggers and the final recommendation made was that I split the books into two parts. This was something done by a number of other authors, such as Russell Blake and Joe Konrath, whereby they'd offer books in two or three part segments with each wrapping up part of the story and often ending on a cliff-hanger. This in particular suited my books as they were long in their original form and had natural break points. Past Imperfect was in fact 640 pages originally and was split into book 1 and book 2 in any case by the original publisher, Penguin.

This meant overall a far fairer deal for my readers, rather than a hit and miss affair whereby some readers got freebies and some paid. In this case, everyone had the advantage of book 1 totally free, with no obligation to pick up book 2 unless they were sufficiently hooked (the measure of whether I'd done my job or not!). And book 2 would normally be priced at half that of the standard Grisham or Harlan Coben, so represented excellent value too.

The first book put out in this form was The Second Amendment, followed by Past Imperfect, Ascension Day and The Shadow Chaser, with others to follow shortly. This book 1 & 2 format is clearly marked both on the Amazon product page and RIGHT UNDER THE TITLE, so no excuses for any readers claiming to have missed it (especially if it's the same readers who suddenly notice a misplaced semi-colon on page 194 - go figure!). But overall I have received a positive reaction to this type of packaging, with readers voicing that they are grateful to get such a large chunk of a quality book totally free, because this gives the chance of being introduced to an author they might not have otherwise known about. I say 'large chunk and quality' because these same readers are keen to point out that my FREE Books #1 alone are 70,000-100,000 words, far longer than most freebie books in their entirety. Also since many freebies are self-published, the quality is variable and indeed they also point out that often the only 'quality' books on offer free permanently are the first books of series or split-book two-parters or trilogies such as myself, Russell Blake and Jo Konrath. So in terms of 'one-off' quality books, these represent one of the best permanently free offers out there. For readers keen to take advantage of that offer, dive in and enjoy!

---
Past Imperfect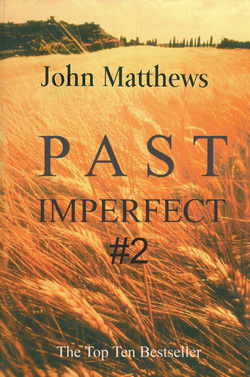 Two boys.

One Murder.

Sometimes justice takes more than a lifetime.

A car accident in California, a deadly assault in Provence, and two boys 30 years apart are left battling for their lives.

Dominic Fornier is the detective who finds himself at the heart of the investigation. A simple provincial case that becomes one of the largest and most important in French criminal history.

Fornier's only hope is to prove the link between the two boys thirty years apart. A compulsive journey through forensic, medical and psychiatric evidence between France, the USA and London; a breathless paper chase of clues from a young boy's psyche... and a desperate race against time with a killer who will stop at nothing.


Book 1 is offered FREE and Book 2 is priced:

---
Ascension Day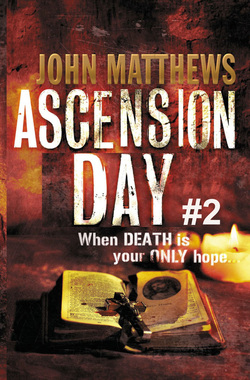 When DEATH is your only hope...

Only 47 days left until Larry Durrant's execution, but lawyer Lac McElroy is determined to save his client's life.

There are only three small problems: the evidence against Durrant is overwhelming, he's made a full confession, and he wants to die...

But Jac's hungry to make his mark and he knows something just isn't right about Larry Durrant's murder conviction. Trouble is, everyone thinks Larry's guilty, from the Louisiana Governor right down to the accused, who has confessed to the crime and now wants to make peace with his maker.

Jac soon discovers that someone doesn't want anyone — especially a lawyer — digging around this case. And they'll stop at nothing to make sure Larry's execution goes ahead on schedule. Now Jac must decide whether he's prepared to risk his career, his reputation and his life to save a man who, by his own admission, is a murderer . . .

Ascension Day is the most exciting and compelling death-row thriller since
The Shawshank Redemption

Book 1 is offered FREE and Book 2 is priced:

---
The Second Amendment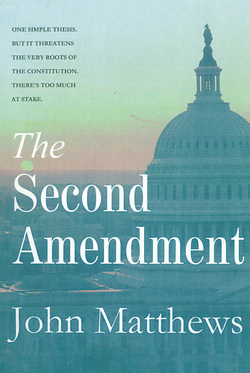 One simple thesis.
But it threatens the very
roots of the Constitution.
There's too much at stake.

20,000 gun deaths a year, schoolyard massacres, and now a wave of militia bombings... America is under siege.

At the heart of the storm is Josette Horvath, the FBI counter-terrorist agent whose world is torn apart when her young son, Daniel, falls victim to a militia bomb. Her brother Bernard's latest political studies thesis meanwhile focuses on the thorny issue suddenly foremost with the President and an outraged America: stricter gun control.

But Bernard doesn't appreciate just how momentous and far-reaching his thesis is destined to become. And as Josette, torn between tracking the bombers and coping with her son's fate, discovers the extent to which the far right have infiltrated the FBI and the White House - she realizes this is one final battle she can't possibly win.

An explosive, uncompromising thriller which confronts head-on one of the most fiery issues of the past two decades: gun control.

Book 1 is offered FREE and Book 2 is priced:
---
The Shadow Chaser

Mankind's genetic clock is ticking

Andre Lemoine, one of the world's leading geneticists, is on the verge of the medical breakthrough of the century: a link with rare primates that could unlock a vital key in the search for a cure for AIDS and cancer.

But part of Andre's quest is driven by a pressing medical threat within his own family, and when his breakthrough brings him into conflict with two ambitious ruthless rivals - it plunges Andre into the race of his life; a race which takes Andre from the dark jungles of Africa and Brazil to the seamy backstreets of Paris and Philadelphia. A nightmare world of thieves, hookers and pimps, lab bombers and FBI agents - far removed from the safety of his lab bench.


For Andre the stakes have never been higher. Because, as the threat to those Andre loves looms stronger, it becomes a race through the shadows of his family's dark past to, ultimately, face death head-on.

Book 1 is offered FREE and Book 2 is priced:
---