Home Page

Welcome to Books & ebooks.
I chose this particular title because ebooks have becoming increasingly important for both authors and readers these past few years, a trend which I see continuing.
Some authors have known nothing but ebooks and kindle in order to reach their reading audiences. Others such as John Locke, Amanda Hocking, Hugh Howey and
E.L. James* built up such sizeable ebook audiences that they found themselves suddenly courted by mainstream traditional publishers. While conversely authors such as J.L. Konrath and Barry Eisler have had notable traditional publishing careers but swear that now they've been lured over to the kindle 'dark side' (trad publisher and bookshop terms, not mine :), they'll never go back.
Then finally you have authors such as myself, Rebecca Forster, Stephen Leather and David Ashton, who have had significant traditional publishing careers but now keep a foot in both camps.
* (worthy of note is the fact that E.L. James's publishing success was kick-started by a small Australian literary press which specialized mainly in ebooks).
Sub headings
The sub-headings for this site are all listed above. Under Books, Reviews and Excerpts, you'll find general information about my own books, whereas industry news and information about other authors' books and reviews can be found in Blog or Contacts.
Blog
comments will also include some current event, political and social comment outside of the book industry. Links will usually be given to all books currently available on Amazon.
In
Contacts
in particular I've tried to provide a useful guide to book bloggers and reviewers, promotional sites and other authors' websites. The sort of handy guide that I would like, so hopefully other authors and book aficionados will find it worthwhile too.
Finally
, FREE BOOKS features a number of my books offered FREE in different packages. Dive in and enjoy!
______________________________________________________________________________________
---
Newly Released!

Hot off the press just this week, my latest book, 'Letters From a Murderer' and first in the Jameson & Argenti series. Introductory blurb here, more on the links below:
One genius criminal profiler. One ruthless, streetwise cop. Both will need all their wits to capture the most terrifying killer of all time.
New York, 1891, and a prostitute has been found brutally murdered. The victim bears the same hallmarks as a notorious killing spree in England. Could it be that the killer has crossed the Atlantic to fresh killing grounds, or is this simply a copycat murder?
Fear spreads through a city already rife with cut-throat gangs, corruption and vice.
Aristocratic English pathologist, Finley Jameson, is teamed up with Joseph Argenti, a streetwise New York cop, to solve the case.
But as the body count rises and the killer taunts his pursuers in open letters, Jameson and Argenti find themselves fighting not just to prevent yet more victims, but to save the city's very soul.
More here along with Reviews.
---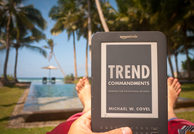 Click on the pic or
Contacts
for the best author review and kindle/book promotion sites, along with leading author websites and blogs.
This is the sort of handy one-stop-shop list I
often
found myself seeking, but the information could only be found by accessing several separate locations. So what I've done in Contacts is collate it ALL under one heading. As probably the best one-stop-shop author promo and review guide on the web, you might want to bookmark it!
______________________________________________________________________________________
---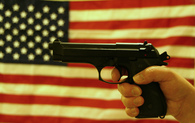 Due to recent events in the USA, two
blog
entries have been devoted to gun control, a central theme in The Second Amendment.
One comment covers the history of gun control over the past twelve years, the other actually proposes a ten-point plan based on the Swiss militia. After exhaustive research, this was one of the few plans to have a chance of pleasing both sides. It follows the 2nd Amendment to the letter - indeed goes a step further in ensuring an efficient and well-regulated private US militia - plus also gives full provision for personal and private protection. An increasing concern of US citizens - that if guns are restricted, criminals will keep theirs and private citizens will be left unprotected. This proposal addresses that concern, plus also satisfies recent Supreme Court rulings regarding militia vs personal protection use of firearms. Check out the plan and comments (and RT and pass on to address-book friends) by clicking on BLOG.
______________________________________________________________________________________
---
Probably this year's most controversial thriller. Get it NOW -- FREE!!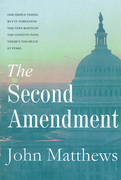 One simple thesis.
But it threatens the very roots of the Constitution.
There's too much at stake.

20,000 gun deaths a year, schoolyard massacres, and now a wave of militia bombings... America is under siege. An explosive, uncompromising thriller which confronts head-on one of the most fiery issues of the past two decades: gun control.

---