Books

Past Imperfect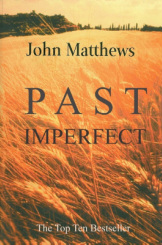 Two boys.

One Murder.

Sometimes justice takes more than a lifetime.

A car accident in California, a deadly assault in Provence, and two boys 30 years apart are left battling for their lives.

Dominic Fornier is the detective who finds himself at the heart of the investigation. A simple provincial case that becomes one of the largest and most important in French criminal history.

Fornier's only hope is to prove the link between the two boys thirty years apart. A compulsive journey through forensic, medical and psychiatric evidence between France, the USA and London; a breathless paper chase of clues from a young boy's psyche... and a desperate race against time with a killer who will stop at nothing.
---
Ascension Day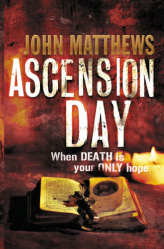 When DEATH is your only hope...

Only 47 days left until Larry Durrant's execution, but lawyer Lac McElroy is determined to save his client's life.

There are only three small problems: the evidence against Durrant is overwhelming, he's made a full confession, and he wants to die...

But Jac's hungry to make his mark and he knows something just isn't right about Larry Durrant's murder conviction. Trouble is, everyone thinks Larry's guilty, from the Louisiana Governor right down to the accused, who has confessed to the crime and now wants to make peace with his maker.

Jac soon discovers that someone doesn't want anyone — especially a lawyer — digging around this case. And they'll stop at nothing to make sure Larry's execution goes ahead on schedule. Now Jac must decide whether he's prepared to risk his career, his reputation and his life to save a man who, by his own admission, is a murderer . . .

Ascension Day is the most exciting and compelling death-row thriller since
The Shawshank Redemption

---
The Second Amendment (#1 & 2)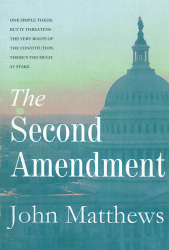 One simple thesis.
But it threatens the very
roots of the Constitution.
There's too much at stake.

20,000 gun deaths a year, schoolyard massacres, and now a wave of militia bombings... America is under siege.

At the heart of the storm is Josette Horvath, the FBI counter-terrorist agent whose world is torn apart when her young son, Daniel, falls victim to a militia bomb. Her brother Bernard's latest political studies thesis meanwhile focuses on the thorny issue suddenly foremost with the President and an outraged America: stricter gun control.

But Bernard doesn't appreciate just how momentous and far-reaching his thesis is destined to become. And as Josette, torn between tracking the bombers and coping with her son's fate, discovers the extent to which the far right have infiltrated the FBI and the White House - she realizes this is one final battle she can't possibly win.

An explosive, uncompromising thriller which confronts head-on one of the most fiery issues of the past two decades: gun control.


---
The Last Witness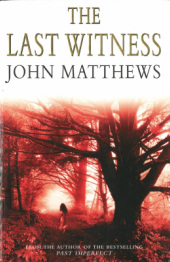 When two worlds collide...


Elena Waldren has a secret that she's built fences around for the last twenty-nine years and kept from everyone. Through her work with an aid agency, her fears about the plight of a young girl placed with a nearby family finally set her on a quest to uncover the past that she's pushed away for so long. A quest that leads her into the dangerous heart of Montreal's leading crime family, the Lacailles.

The Lacaille brothers are at odds over their business aims for the future. Caught in the middle is the money-man holding the key to legitimizing their enterprises, Georges Donatien. But as much as Donatien could be their saviour, he is also the last witness to a murder that could bring their empire crashing down.

---
The Shadow Chaser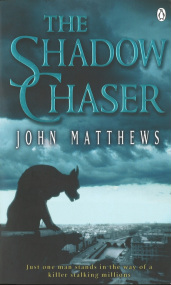 Mankind's genetic clock is ticking

Andre Lemoine, one of the world's leading geneticists, is on the verge of the medical breakthrough of the century: a link with rare primates that could unlock a vital key in the search for a cure for AIDS and cancer.

But part of Andre's quest is driven by a pressing medical threat within his own family, and when his breakthrough brings him into conflict with two ambitious ruthless rivals - it plunges Andre into the race of his life; a race which takes Andre from the dark jungles of Africa and Brazil to the seamy backstreets of Paris and Philadelphia. A nightmare world of thieves, hookers and pimps, lab bombers and FBI agents - far removed from the safety of his lab bench.


For Andre the stakes have never been higher. Because, as the threat to those Andre loves looms stronger, it becomes a race through the shadows of his family's dark past to, ultimately, face death head-on.

---
Blind School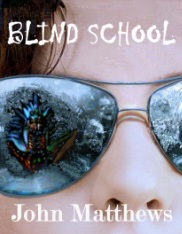 None can see like the Blind…

Ryan Lorimar and Jessica Werner have a special gift: they can see 'fallen angel' apparitions within other people. But as the fallen angels in turn know that they've been 'viewed', it's a gift that will get him killed. They need protection. They need to enter 'Blind School'.

Their only hope is Ellis Kendell and his team of agents. Day in, day out, Kendell's team trawl through street-cam images from across the nation to pick up that tell-tale eye light-refraction of 'viewers'. Can Kendell's team get to the viewers before the fallen angels and get them to safety in 'Blind School'? But there's also an added agenda: Kendell's department want the 'viewers' help in tracking down more 'fallen angels'.

Yet is Kendell deluding himself? Setting this small group of teens against a legion fifty-times their number of the most cunning and vicious murderers and criminal masterminds the nation has to offer – is he simply throwing them to the wolves? Fated to watch them one-by-one die. The odds are against them.

---