Contacts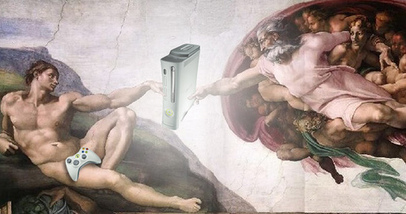 This page will include not only my own contact data - agents in the UK and USA for books and film scripts - but a wealth of other contacts too: leading book bloggers and reviewers, websites of other authors, as well as key promotion sites.





---

UK Agent for books:Robert Kirby,United Agents,12-36 Lexington Street,LondonW1F OLETel: +44 (o)20 3214 0800email: rkirby@unitedagents.co.ukWebsite link US Agent for Film scripts:Jeff Ross,Jeff Ross Entertainment,

14560 Benefit Street, Suite 206, Sherman Oaks,

CA 91403

Tel (1) 818.788.6847

email:

jeff@jeffrossent.com

Book to film UK:

Charles Walker,

United Agents,

12-36 Lexington Street,

London,

W1F OLE

​Tel: +44 (0) 20 3214 0800

​email: cwalker@unitedagents.co.uk

US Agent for books (backlist):

Mel Berger,
WME (William Morris Endeavor),
1325 Avenue of the Americas
New York, New York, 10019
USA

(P) +1 212 586-5100
(F) + 1 212 246-3583
email: mberger@wmeentertainment.com

Current series books:

Doug Grad,
Doug Grad Literary Agency,
68, Jay Street,
Suite N3,
Brooklyn,
​NY11201.

T: +1 718 788 6067
email: doug.grad@dgliterary.com


Book to film USA:

Joel Gotler,
​Joel Gotler & Associates,
9200 W.Sunset Blvd,
Suite 520,
West Hollywood,
CA 90069-3507.

​Tel: +1 310 786 8930
email: joel@gotlerassociates.com
Promotion Sites


As many authors

on Kindle are now discovering, a promotion of their books (either free or at bargain level), invariably greatly expands their reading audience, leading to increased overall sales.

So here I've offered a selection of the best sites to promote free and bargain Kindles and ebooks. Many of these sites offer 'no-fee' promotions for free books (albeit on a highly selective basis), whereas others are paid for through sponsorships or advertising. Most sites prefer a lead time of 3-5 days prior notification, whereas some prefer as much as 30 days. Please check each site accordingly.

Bookbub

Very large subscription list for free and discounted books. At the time I first compiled this list, they were up-and-coming and ENT and Pixel for Ink were still the leaders -- but year by year they've grown and now they are the undoubted prime heavyweights of e-book promotion. This is reflected in their pricing and they are very selective -- but they often get books to reach high in the charts way beyond their competitors.

ENT - Ereader News TodayOffers an average of 20 books a day (a mixture of free and bargain price) to a high boost audience. Contact at least 3 days in advance

. Book of the Day and some good side and block advertising opportunities for priced books too. Usually a minimum 4-star average rating for entry.

Pixel of Ink12-15 free books a day offered to a

high boost audience. Contact at least 3 days in advance. Limited available sponsorships.

Ereader IQ - USAFew limitations on entry. However, books are listed acccording to

star ratings and category - so only if your book gets a front line place will it reach a large audience. Contact button at bottom of page.

Ereader IQ - UKUK equivalent of its USA partner site.

Highly valuable though because of the limited presence of other UK free sites (most are US based or reach a predominently US audience).

Book Basset
Good selection of paid slots for both free and packaged author promotions. Reasonable prices and good exposure, so a good alternative

to having to wait for an unpaid for slot (which have become more restrictive). Sister site to EReaderIQ.

Free Kindle Books & TipsGood resource, with a selection of 'front page' books promoted each day, along with a broader range linked to that day's Amazon listings split into categories. Strength of exposure will depend if your book gets onto their front page or just general Amazon-linked listings.

Usually a minimum 4-star average rating for entry.

Bargain ebook HunterAverage of 20 free books a day promoted to a strong audience. Some guaranteed placings and promotional and advertising opportunities too. Pixel ScrollSister site to Bargain ebook Hunter, offering a similar service but in a different scroll-down format.Free ebooks DailyOffers a wide variety of free titles daily to its audience with few restrictions, with an especially strong twitter presence. Strong chances of your book being re-tweeted several times through its freebie cycle.Book Deal HunterSelection of free and bargain books promoted daily to its audience, along with some industry tips. Provide at least 2 days notice of your upcoming free period.Addicted to ebooksPromotional site for free books with few restrictions. However, it's probably best to notify on the day itself or just before, because books appear almost instantly and then are replaced with newer listings (then are often removed after five days).

Membership/log-on also required.

Author Marketing ClubSlightly different resource in that this is a form of membership club (with no restrictions) where authors can link and notify to a number of book promotional sites at the same time.Kindle Nation DailyHigh blast exposure site to Kindle readers, but promotions are almost exclusively on a paid for/sponsorship basis. Some options are quite reasonable, but it's probably best to measure carefully the higher-cost options against the probable sales gain of being featured.Free Books for KindlePromotes a wide range of books daily to its audience, up to 40-50 a day with few restrictions. However, fill in the contact form at least a week in advance. Digital Ink TodayOffers a broad range of free books daily with few restrictions in text only http format. Click on links take readers directly to Amazon. Free Kindle BooksWide range of free books offered daily to its readers, with the only restriction a $5 donation to gain entry.Kindle Book ReviewMixed site, with a selection of free and priced books offered to readers. Also, as the title suggests, useful in-house reviews. Advertising opportunites and authors resources too. A bit of a pot-pourri.Kindle MojoGood spread of free books daily for its audience, but a small donation gets your book higher

up the list!

Digital Book TodayVariety of both free books and discount books offered to its readers. A mixture too of both free and paid packages.Indie Author NewsSmall selection of free books offered daily to its readers, along with some advertising side-bar opportunities.Books on the KnobBargain and free books offered to its audience, often review linked through its own editors.Free BooksyThis started off as a free site for authors to promote books that were free, but I see now that most of the opportunities are paid for.DailycheapreadsSelection of bargain and free books offered to a good-sized audience. Authors submitting should do so under the Your-Two-Cents-Worth link.The CheapSpecifically for authors aiming at a Nook, Kobo and ibooks audience looking for free books. Good KindlesReader and author access site for free kindle books and information. Small ($5) donation required to get your book listed. Best Indie BooksWide selection of free kindle Indie books promoted on a paid-for basis. However, the packages offered are very reasonable, especially for long-term promotions.

---

General Book Sites


A selection of useful sites with comments on the book industry in general.50 top book blogsA

handy compilation of the top fifty book blogs measured by monthly visitors, Google indexing, RSS feedburner and overall link volume. Some of this list might be repeated in my own lists where I feel pertinent features are worth highlighting.

GalleycatPart of mediabistro, which provides general publishing comment - books and magazines - galleycat focuses more specifically on the book industry, whether it be editorial moves, publishing mergers or useful tips for both traditional and indie authors.The Guardian Books BlogOnline version of its newspaper book section. Book reviews and industry comment. Writer BewareRange of industry news and publishing opportunities - competitions, new presses, etc - much of it aimed at indie or aspiring writers. B&N ReviewReviews of the latest and greatest books available through Barnes and Noble. Some industry comment and guest author interviews too. Buzz, Balls and HypesIndustry news plus reviews and blog comments. Angled mainly at mianstream authors, though what they consider 'breakthrough' indies also get a mention and reviews too.

Voted one of the leading book blogs for 2010.

Paper CutsNew York Times Arts section reviews and comments.Page TurnerThe New Yorker's eclectic (and highly respected) blend of literary reviews and

industry comment.

BookforumInsightful comment on the book industry from the online version of BookForum magazine. Some author interviews and reviews, but mainly an overview on the latest in the industry in general.The Bookseller Online version of the UK's leading book industy guide, linked to its magazine. However, registration/subscription is required for full access.BookSquareGeneral book industry comment, focusing on the main author movers and shakers and changes within the industry. Follow the ReaderAn overview on what's happening in publishing, along with reader connection

s through NetGalley. Provides a resource for reviewers, libraries and general readers to request digital galleys of books.

Mark Athitakis' American Fiction NotesIndustry comment, notes and reviews on new books; as the title suggests, 'mainly' American.Maud NewtonLiterary comment and reviews. Also does a handy round-up of what the literary sections of major newspapers are talking about, such as the NYT, Boston Globe, LA Times and Paris review - papers which she's also written for.

---

Book Doctors



Book Editing Associates


A comprehensive list of bood editors and doctors, almost forty in total. A number of these have in fact been past book editors with established publishing companies, mainly US based. Therefore their editing skills will be largely aimed at that market, so would include 'editorial market advice' as well as structural editorial comment. Variety of genres with costs generally representative of the skills and word required. Contact each through a generic Book Editing Associates online query form.

Cornerstones


One of the most respected book doctor and editorial advice companies in the UK. Founder Helen Corner has been in the UK book trade for over 20 years and was a past senior editor with Viking/Penguin. Many of her associates and readers also have extensive UK trade house experience, and as a result a number of leading UK publishers and agents regularly call by her doors to check the new talent on her books. Most genres catered for, but they also have a specialist division for authors aiming for the YA and children's market.

James Anderson


Noted Canadian journalist and author who now offers a freelance service of book editing. This aims mainly at the kindle and ebook direct market, so will primarily cover elements of grammar and syntax, though he will also give comment and guidance on editorial flow. Budgeted according to this market. James may be reached on the following email:

janderson003@sympatico.ca Anita Bartholomew

Book doctor with a background covering both magazine and book editing and some script production, so offers services covering all three. Primarily aims at shaping manuscripts for the established US publishing market and agents.

Sherry Gottlieb

Strong pedigree in the industry with an impressive list of sales to leading US publishers, so a good choice for those with high hopes of hitting the big time with their book. Extensive and scaled editing services as well as savvy marketing advice and a handy list of agents and editors who trust her judgement!

Yvonne Grace

Screenplay evaluation offered in staged packages aimed mainly at the UK market. These packages vary anything from a report on the initial 10 pages (very often all a busy film exec will read) to notes and evaluation of a full screenplay.

Wendy Kram

Well-connected screenplay advice and reports for the Hollywood market. Fifteen years experience and an impressive list of projects worked on and steered through to final production. Variety of packages available.

---

Other Author Sites


There are a variety

of reasons for an author's website to be listed here: some because of the author's pedigree, others because of what they have to say (useful comments on writing or the market) or have snazzy websites, or finally because I consider them to be good friends and worthwhile contacts; and indeed many in that last category also cross over the previous three).

Michael ConnellyNeeds little introduction from me. One of the most skilled crime-thriller writers out there. Having built up a strong audience with Harry Bosch, he then shakes the legal thriller tree in no uncertain terms with The Lincoln Lawyer.Peter BlaunerAuthor of the Intruder and Slipping into Darkness. A writer in the vein of John Grisham or Michael Connelly, though few authors sketch nuances of character better. John GrishamAfter a brief, mixed-review excursion into more literary territory, looks like he's back on form with a return to legal thriller territory. An old favorite still worth checking out. J.A. KonrathFast-paced, hard-hitting mystery thriller writer. Built up a trad-publishing audience with his Jack Daniels series, then made the transition (very successfully!) to Indie author. His site and blog are well worth checking out for guides on how to make that transition, as well as guest appearances from other notable Indies. Rebecca ForsterHaving built up a strong legal thriller audience through traditional publishing, Rebecca has made the transition to kindle in dazzling style. Her 'Witness' series can often be seen outselling John Grisham on kindle!Anthony HorowitzHaving made his mark with TV classics such as Foyle's War and the Alex Rider series - probably one of the few authors to give J.K. Rowling a run for her money in the YA market - Anthony takes on the challenge of penning the first Sherlock Holmes mystery for over a hundred years with The House of Silk. An author for all seasons (and genres) if ever there was one.Harlan CobenHarlan Coben consistently delivers high-octane thrillers with a sly, off-beat and humourous edge - and not an easy trick to pull off, giving readers laugh out loud relief in the midst of the darkest scenes.

His Tell No One set the bar for page-turners - HIGH!

Dennis LehaneOne of the true masters of crime fiction, after building up a strong audience with his Kenzie and Gennaro series, what followed was an all-time classic: Mystic River. For readers who like their thrills laced with heavy doses of lyrical prose, Lehane has few equals.Russell Blake

Strong, pace-driven action thrillers

from the 'wild card' of Indie publishing. Enjoy Russell's offbeat comments through his blogs and

twitter: about writing, other authors and living 'La Vida Loca' in Mejico.

Barry EislerAfter a high-flying trad-published career with his John Rain series, Eisler has only recently made the transition to kindle independence. - though with one foot still in the print camp through Amazon's Thomas & Mercer. Some useful notes on resources for Indie writers on his site. Michael RidpathAnother author who has successfully worked in different genres. After a series of financial thrillers, two years ago Michael launched a new series with Icelandic detective, Magnus Jonson. Now with foreign sales in 20 countries, he's eagerly filling the gap (along with Jo Nesbo)

for all those readers left with Stieg Larsson withdrawal symptoms.

Amanda HockingOne of the most notable Indie successes. Although writing in a reasonably popular genre - Vampire thrillers in the wake of Twilight's success - the market was overloaded with the genre, so Amanda

started rallying support from book bloggers. Support snowballed, kindle sales increased, and soon major publishers were knocking at her door. Interesting serial blogger with some good hints for Indies in general.

M.J. RoseAuthor who has had success both traditionally published and as an indie. As a result, she has some of the best and wisest tips for those authors making the transition (one way or the other). She was writing erotica while E.L. James was still just sharpening her pencil (or wet-wiping her keyboard) -- or whatever writers do in preparation to to write that first word. Hugh HoweyAnother Indie to trad success story. Check out his 'Wool' series, dystopian science-fiction which started as a novella and then - due to online ebook demand - expanded into a mega-selling omnibus edition optioned by Ridley Scott for film. Paul CoelhoNoted, multi-award winning Brazilian author who has built up a world-wide reading audience over the past twenty years. So much so that his website is listed as the most visited worldwide. So he's not just an author of the old-age, but one very much plugged into the modern age too. Some tremendosuly insightful comments on his blogs - which are translated into no less than 20 languages! It's easy to see why his website is so popular. Lee ChildCrime thriller writer who needs no introduction, his Jack reacher series has topped book charts both sides of the Atlantic the past 15 years. And now finally we see the announcement of the first film - with no less than Tom Cruise playing the role of 6ft 5ins Jack Reacher. Always wondered where that pair of high-stacked Cuban heels of the 70s I gave away to a charity shop last year might end up! :)

---

Blogs & Reviewers


A Selection of book bloggers and reviewers.Book Tweeting ServiceHere they've compiled a handy list of reviewers willing to review all types of books - traditonal and indie authors, but with the main focus on the latter. As the name suggests, they also provide some useful promotional and tweeting packages for authors. Some bloggers from this list will be repeated where they have other features worthy of a mention.The Rap SheetUK based, but covers crime books published boths sides of the pond. Focuses mainly on reviewing traditional published books from the main crime fiction houses.Jenn's Book ThoughtsLong-standing crime and mystery blogger and reviewer. Reviews only traditionally published books and is in high demand, so expect a long lead time.Boekie's Book ReviewsGood site for news and reviews on YA, urban fantasy and contemporary women's literature. Accepts 'some' Indie published authors.Crimespree

Probably the leading US crime and mystery thriller blog site, tied into their magazine of the same name. They know their stuff! And I can say that first hand from the glowing review Jon Jordan gave Ascension Day! :) However, almost exclusively reviews traditionally published books.

ShotsmagThe UK counterpart to Crimespree. Main focus is on UK crime writers and US heavyweights. It's a Crime!Review and blog site focusing mainly on crime and thrillers. As their intro states, a strong supporter of debut and midlist authors.Cherry MischievousWebsite specializing mainly in reviews of urban fantasy. However, with four active reviewers probably less of a back-list than many sites. Review a mix of trad and indie authors. Big Al's Books & PalsNews and reviews on a wide variety of genres, but with a strong focus on Indie authors. Indeed one of the few sites where indie authors will be supported and given priority for reviews over and above trad published authors.Paranormal Romance GuildBook comments and reviews, though not limited to Paranormal Romance as the title suggests. They also have information

and reviews on thrillers, action and adventure, YA, historical fiction, erotica - in fact most genres. Blend of mainstream and indie author titles.

Nerdy Book ClubBlog comments and reviews on YA and books aimed at children. Both mainstream and indie books reviewed. C.L. Davies

Fairly new website, reviews mainly YA, dystopian and urban fantasy novels. Open to reviewing Indie authors.

Epona ReviewsYoung reader (so ideally placed for YA reviews), has a leaning towards dystopian

, paranormal romance and sci-fi aimed at a YA audience. No vampires - which gets rid of half the market right there! :) Equal mix of trad and indie published books.

Life's a JourneyAuthor Brian Bigelow's website, where he also features reviews. Open to approaches from indie authors and has fairly eclectic reading tastes, although thrillers will generally

be put top of his reading pile.

BookNookBook reviews and blog with the main focus on YA, dystopian and urban fantasy novels.Book SmugglersReviews mainly fantasy, horror, urban fantasy, YA

and paranormal romance. Does review 'some' indie titles, though with their prime focus on trad-published books the bar can be set high.

Largehearted boyStarted life as a music review blog, but has now evolved to cover a wide selection of book reviews too. Mainly mainstream

books, has a large twitter following.

SmartBitchesMainly focuses on Romance and urban fantasy for mainstream publishes and some 'breakthrough' indies.

---
_____________________________________________________
Buying a new Kindle?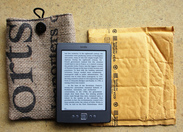 ---