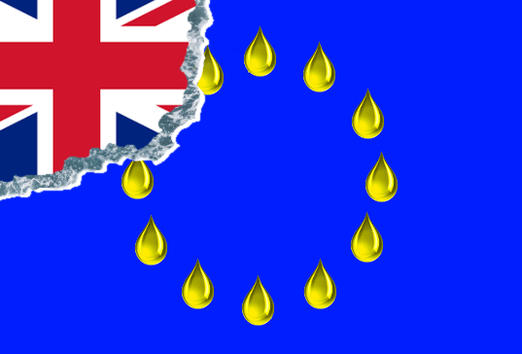 Much has been discussed these past few days in regard to a fresh Brexit/Remain EU referendum: (a): that any call for change should insist on a 60% majority (along the lines of 'working' majorities within government); (b): Scotland would not wish to simply carried along on such an exit from the EU, so would call for another vote on cessation from the UK, or would aim to block an exit vote in the UK Parliament; (c): Northern Ireland might wish to declare a similar position too, because of possible fresh border issues with Southern Ireland; (d): A number of Brexit voters have declared that they feel they have been misled about the 'realities' of such a vote; (e): The thorny issue that right now there are 350 remain MPs in Parliament vs 149 leave, so in essence they would be required to vote against their own beliefs in order to carry a Brexit bill through Parliament and trigger Article 50; (f): David Cameron has made it clear that he is unwilling to be the person to invoke Article 50 – which officially starts the legal process of extricating Britain from the EU – and so this will be left to his successor.
​
While much of the foregoing might give valid reasons for concern, they do not individually give rise to a call for a fresh referendum; however, as a combination they do, which would not only be in the interests of the rights of the British people, but also in observation of democratic principles, as follows (headline proposal and supporting grounds):

The British public have voted in a referendum on 23rd June, 2016, by 52% to 48% that 'in principal' they wish to leave the EU. The British Government takes heed of that vote, and Article 50 of the Lisbon Treaty will be duly invoked by a new Prime Minister to be elected within the coming months and upon a vote by MPs in Parliament. Article 50 entails a two-year process to delineate exactly the terms and conditions of Britain's withdrawal from the EU. At the end of which the British public will be given the opportunity of a final vote on cessation from the EU, once those terms are clear. Given the following provisos:

1. A 'buffer' margin to protect the interests of future electorate. There is no previous guiding principal by which a referendum can insist on a 60% majority (as per a leading petition now past the 3 million signature mark). However, there is something unique about this particular referendum which does give rise to a pertinent legal principal: the ratio of those voting 'Remain' amongst 18-25 year olds was 65-66%%; conversely, amongst over 55 year olds, those voting 'Leave' was the same proportion. This means that in essence with each passing year, there would be a shift of 1.2% towards 'Remain'. Article 50 is a two-year process alone, on top of which many of the laws and regulations determined would take another 4-5 years to take full effect. Over this 6 to 7-year period, this shift of 7.2-8.4% would far exceed the current 4% margin – thereby meaning that an outgoing generation in essence would be imposing upon the upcoming generation something against their wishes; and by that stage not supported by popular vote, which in principal is undemocratic.

Therefore, a 'buffer' margin would be proposed to protect the interests of the future electorate on a 5-year projected basis. If the proportions amongst 18-25 year olds for 'Remain' and over 55's for 'Leave' stay the same, then a 6% buffer margin for 'Leave' would be required to carry the vote. If by then the proportions are 50-50% in each age sector, then there would be no required buffer; and if it was halfway between the two, only a 3% buffer margin would be required.

2. Exact terms and conditions of Britain leaving the EU to be delineated. At present there has been much speculation as to the benefits over the disadvantages. Many feel that false promises and expectations have been tabled, such as benefits to the NHS and curtailment of refugees. Boris Johnson has aired that he sees a continued passage of free trade with Europe, whereas others hold reservations on that front. Certainly, there is the case to be argued that the EU can't simply make Britain's withdrawal from the EU overly-advantageous with numerous upsides and few downsides (as Boris Johnson and Michael Gove might suggest), otherwise they risk a rush of other EU partners pushing for the same.

Norway is often cited as a nation outside of the EU which at the same time maintains various 'free-trade' arrangements with the EU. However, the quid-pro-quo of that continuing free trade (under EEA conditions) is that it also maintains a 'free movement of people' from the EU, ergo: immigrants. One of the main planks of the Brexit campaign, control of immigration, would therefore not be satisfied using a Norway/EEA model. Norway's contribution to the EU under their EEA arrangement is also still sizeable.

It may well be that Brexit campaigners will be able to negotiate excellent trade terms outside of the EU and thus make good on a number of their promises. But this two-year buffer period will allow them to negotiate any and all such terms and lay them out clearly for the British electorate to take a final vote. At present, at the time of the initial EU referendum vote, such terms and conditions – the advantages over the disadvantages – are not clear.

3. Any new terms of Britain remaining within the EU to be delineated. There has also been a lack of clarity on the other side. Part of the whole process of calling for a EU referendum was based on dissatisfaction amongst the British public with immigration control, the cost of EU contributions weighed against the return benefits, and the sense of a lack of control and 'voice' over decisions made in Brussels. A number of these issues still remain unclear. David Cameron in pre-referendum TV debates talked about 'indicators' in regard to Turkey possibly joining the EU (an added concern on the immigration front), but could give no firm timelines from Brussels.

Boris Johnson too (a former pro-EU supporter) talked initially about the threat of Brexit being used as leverage to try and improve the conditions upon which Britain remained part of the EU. While considered a somewhat hopeful stance by some fellow politicians, there is some substance to this. Certainly, the threat of Britain leaving the EU should get Brussel's policy-makers to focus sharper on the root causes of such a move, and therefore where possible to offer remedies. Again, as with the Brexit camp, this two-year buffer period will allow the 'Remain' camp to negotiate any fresh terms and delineate clearly existing terms upon which the British electorate take a final vote.

4. Scotland and Ireland to both hold referendums in advance of a final British EU vote. The Scottish National Party has already voiced its intention for Scotland to hold a referendum to split away from Union with Britain should Britain move to separate from the EU. Northern Ireland might wish the same, due to renewed border issues with Southern Ireland. Both devolved regions therefore to hold separate referendums 90 days in advance of the final overall British referendum, announcing their intentions to either Remain or Leave the British Union dependant on Britain's final EU vote.

This then also furnishes British voters with yet another vital factor – the future state of the British Union, with or without Scotland or Northern Ireland – prior to their own final vote on leaving the EU.

5. Overall aim. The aim of a final EU referendum is to allow a two-year 'buffer' period, during the article 50 negotiations, to clarify any and all advantages and disadvantages in either 'Remaining' or 'Leaving' the EU. This would also allow a period in which other factors such as continuing trade stability and the financial impact of either remaining or leaving can more accurately be gauged. At present, much of this is unclear, and a high degree of the campaigning has been based on jingoism or unreliable facts and assertions. In essence, the first vote can therefore be seen as a wish to leave in 'theory'. The final vote will be one to leave in 'practice', by which time the final parameters of Britain leaving the EU will be clear to voters.

​If the final vote to leave exceeds the determined buffer margin (point 1), then Britain should leave the EU through a vote in Parliament within 90 days of said final referendum.